to feel the wind on our faces and the sun on our legs. to grind up the hills and coast down the other side. for the simple pleasure of riding a bike together.
The club is really friendly and helped me improve my cycling. I've made some great friends and got to see some beautiful places.
Jane – TamworthCC Member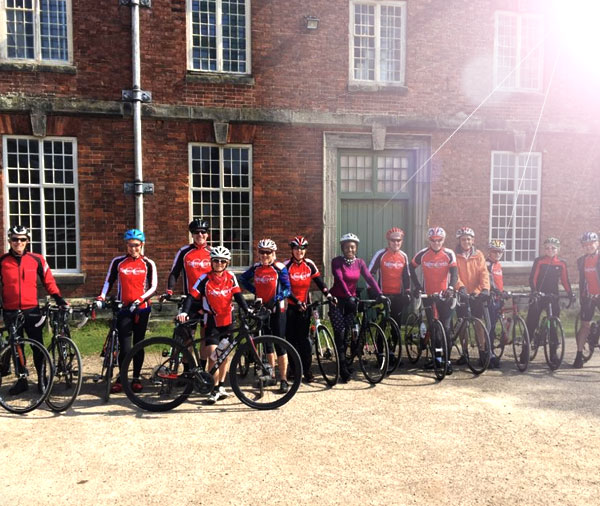 Who?
Tamworth CC is a friendly, social, cycling club based in Staffordshire, UK.
What?
Our membership covers a broad range of abilities and ages. We support new cyclists to develop skills and fitness, and encourage experienced riders to fulfill their potential.
Where?
Tamworth's location provides easy access to many beautiful miles of low traffic roads and cycle friendly cafés. Our trained ride leaders have an extensive knowledge of routes for all abilities and an unrivaled talent for sniffing out the best establishments for coffee and cake!
When?
A number of weekly club rides with seasonal adjustments to make the most of the riding conditions throughout the year. Rides are split into groups based on ability and nobody gets left behind!
Why not join us for a ride?
We have a number of regular Club rides throughout the week, with something to suit everyone regardless of ability. New prospective members are welcome to come along for up to three rides.
We expect that you should be able to ride at least 12 mph average over 25 to 30 miles and own a road bike with spare inner tubes, pump & tyre levers.
Completing three rides successfully, will give us the chance to meet and get to know you and you can find out if Tamworth Cycling Club is suited to your needs.
Please Contact us for more information or to let us know if you'd like to join us for a ride.